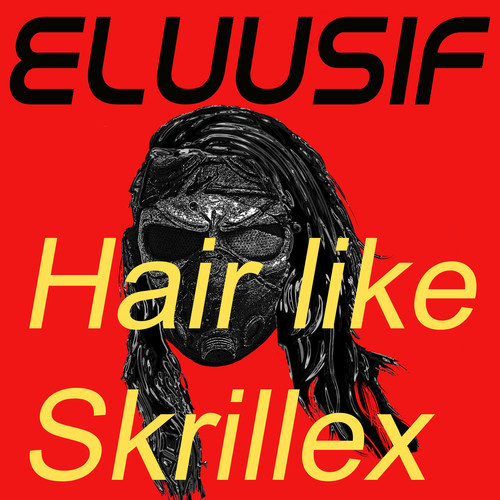 The track's title, "Hair Like Skrillex", may be a bit misleading; this isn't a rip-off of Skrillex's bustling dubstep sound. Instead, it's a flowing and elegant piece of pop music that implements various recent electronic phenomenons, from dubstep to glitch-pop and electro-house. The result is a very accessible effort that rides on a floating, Far East-inspired melody comprised of various contrasts: serene synth pads interweave with intense sporadic dubstep-inspired bursts, clamoring bass aligns with Adorah Johnson's angelic vocals, and the structure reflects radio-friendly pop despite its electronic ambition. The contrasts all work well, for the most part, though. Underneath it all is a subtle jab at those who take inspiration from PR-constructed pop stars.
Following up the jabs at some of modern day's technological annoyances is "No I Don't Wanna Be Your Facebook Friend", which is led by a squiggly synth and backing stutters typical of Skrillex' vein of dubstep, especially compared to the track above that bears his name. This stuff usually isn't my cup of tea, but London-based producer Eluusif is clearly more capable than most in this game. Considering that I – someone who typically doesn't enjoy dubstep or any related stylistic merge – found this to be enjoyable, those who are fans of the genre certainly have a great collection of songs to sift through on Eluusif's Soundcloud.
The post Eluusif – "Hair Like Skrillex" appeared first on .