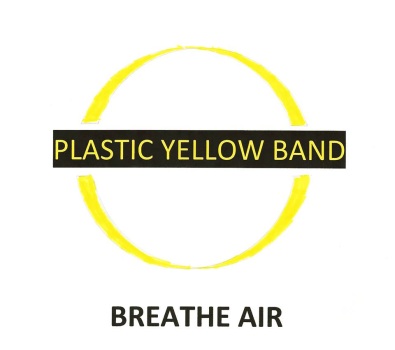 Plastic Yellow Band models more than just their name after John Lennon's Plastic Ono Band. Just like that legendary group, Plastic Yellow Band revolves around a main songwriter/singer/producer – Gerry Jennings – and an assortment of musicians that help produce his creations. Jennings has a melodically accessible sound that ranges from the lush acoustic daydreams of "Nowhere" to the pounding guitar-rock of "She's My Woman". Jennings' music began emerging in 2006, when he sold his financial services business and formed ISI Studios, which he has used since then to expand his discography.
Plastic Yellow Band's new album, Breathe Air, embraces a vein of "new classic rock" that is often rooted in bland rip-offs. Not in Plastic Yellow Band's case, though. Veteran influences like Porcupine Tree and Pink Floyd supplement the blatant Beatles nostalgia, but Jennings is a unique songwriter in his own right. For example, "Nervous Stuff" is an avant-garde mixture of angular guitar lines and nearly spoken-word ramblings — certainly something Lennon was familiar with, too. This is probably his most obvious homage, but it's original nonetheless. Another favorite is "She Let It Down", a heartfelt ballad with strings, keys, and tender acoustics leading the way.
Stream the entirety of Plastic Yellow Band's Breathe Air below:
The post Plastic Yellow Band – "She's My Woman" appeared first on .