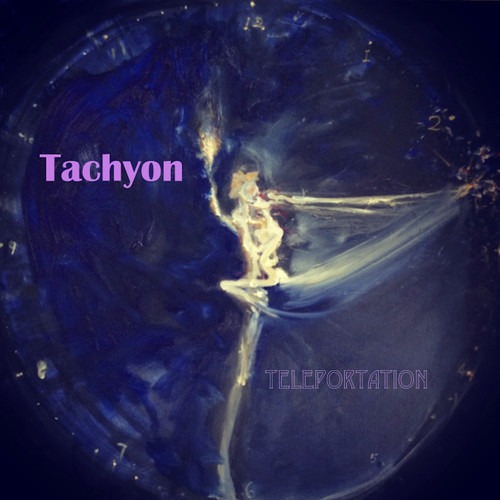 Electro-pop duo Tachyon is comprised of Grammy Award-winning "trombonist-turned-singer/songwriter" Jonathan Arons and "Juilliard trumpet player-turned-music producer" James Cage. Some may recognize Arons as the viral "dancing trombone player" on the Steve Harvey Show, too. They have both built up considerable experience as backup players and brass arrangers (nice rhyme, right?) for artists like Alicia Keys, Jon Bon Jovi, and Stevie Wonder. Essentially, these aren't two guys coming out of nowhere, hoping to hit the big time. They already have, in a sense, but that doesn't mean their project Tachyon isn't exciting or original. It is, and very much so.
Tachyon's sound draws from several inspirations, from Daft Punk's funk-laden electro-pop to Frank Ocean's smooth-styled R&B/electro hybrids. The Frank Ocean influence is particularly prominent on the clever "Aliens", an aptly nocturnal-sounding effort off their new Teleportation EP, which you can stream in full below. "Aliens" covers the feeling of loneliness – and religious questioning – upon being abducted by aliens. The introduction of wavy synths over the pounding percussion and pulsating late-night bass during the second verse is a particularly savvy addition; the duo really master the sci-fi feel here. "Aliens" is a futuristic-sounding effort from an infectious electro-pop duo whose future certainly looks bright.
The post Tachyon – "Aliens" appeared first on .