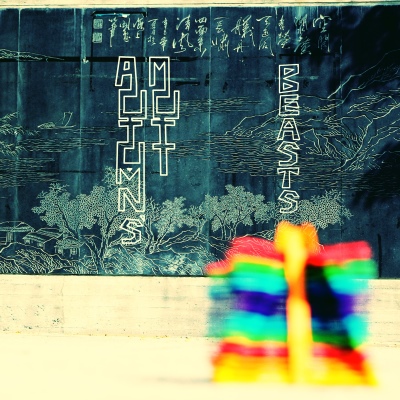 "Beasts" is a strikingly creative track from Autumn's Mutt, the project of Montreal-based musician Michael Chung, that combines idiosyncratic vocals/lyrics with a gorgeously effervescent synth accompaniment. The "animals, animals, animals" backing vocals add to the slight yet effective rhythmic accompaniment, yet still rightfully allowing the loopy synths and sporadic vocals to take the lead. The heightened pitch and handclap-like percussion during the chorus are a great production choice, with the melodic synths and lush acoustic strums (reminding me of surf-pop with its harmonic reach — like Brian Wilson's drug-accompanied material during the early '70s, especially around 01:40) making a great impression. The hints of vibrant surf-pop and experimental electronica, not too dissimilar than the best work from Animal Collective, make Autumn Mutt's sound enthralling and colorful.
Dig into Chang's already-impressive discography on his sleekly designed website here.
The post Autumn's Mutt – "Beasts" appeared first on .